---
---
Product Name: Collaboration Blend AYUMI (medium roast) 200g
*This product can be shipped within Japan, Taiwan, and China.
Item No.: B-304
Product content: 200g (weight including package: 210g) x 1 bag
The concept is "Coffee that warms the heart and makes you feel relieved."

"Creating opportunities for self-reliance and reconstruction" for victims of the Great East Japan Earthquake
"onagawa fish" is the symbol of "Onagawa Town, Miyagi Prefecture Small Reconstruction Project" with the theme of "realization of support" of purchasers (supporters).

"onagawa fish" is a fish-shaped wooden key chain. All of them are made by local Onagawa people.
And the price (production cost) will be delivered to the producer.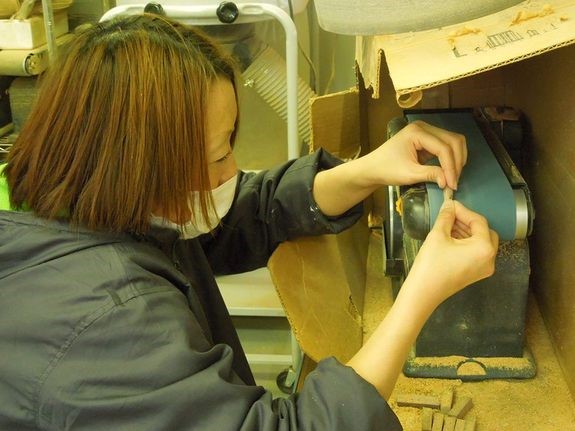 This "Ayumu" blend is the result of thinking that the producers of "onagawa fish" could help in some way.

I made it from the thought that I want to walk together step by step.
*200 yen per bag (200g) will be sent directly to the factories that manufacture "onagawa fish" as support money.

Product name
regular coffee
Raw material name
coffee beans
Internal capacity
200g (weight including package: 210g) x 1 bag
degree of roasting
medium roast
expiry date
For beans: 2 months For flour: 1 month
Preservation method
Avoid direct sunlight, high temperature and humidity.
It is recommended to store it in a sealed container in the freezer.

raw beans

country of origin

Guatemala, Brazil
Outer box size

Served in a bean bag

Manufacturer
Self-roasted Coffee Mamebo 1-1-12 Yonegabukuro, Aoba-ku, Sendai City, Miyagi Prefecture
Phone: 022-738-8066